Planning a small bathroom remodel? We look at some of the be
Small enclosures on small budgets
Decisions, decisions
The choice is yours
Jump to a section of this post by clicking a link above.
Small bathroom ideas. Three words that I'm willing to bet a significant number of people type into a search engine when planning an overhaul. The simple reason for this is because a lot of British bathrooms don't happen to be particularly spacious. This isn't necessarily a bad thing though, in fact there's a certain charm and character that comes with a well-finished small bathroom that's hard to replicate in a larger setting.
One of the key areas to think about when designing a small bathroom is what fittings to go for. Sure the toilet and basin will need to be considered, but the big question is whether to go for a bath or a shower? There are numerous products available which cater to smaller spaces, such as P or L shaped shower baths, and corner baths for example. While these are great options, what we'd recommend in a really small bathroom is a stylish shower enclosure.
There are numerous benefits to be gained from the installation of a shower enclosure. Firstly, they don't take up too much room, which is the first thing you want if you're trying to optimise your available space.
Secondly, they come in a variety of styles and hey, they happen to look pretty good too! They also allow you to choose from a variety of showers as most enclosures are very accommodating. Fancy a sleek, modern power shower? Sure thing. How about a tasteful rigid riser kit with an attractive rose head? No problem!
Enclosures are surprisingly versatile, so whether you're redesigning a small bathroom, guest bathroom or perhaps an en-suite, we'll reveal some of the best small shower enclosures available and detail why they might be exactly what you're looking for.
Small enclosures on small budgets
Once you've started your search for the perfect shower enclosure, it's time to think about your budget. If you happen to be working to a particularly tight budget then your priority will be keeping the costs down.
But this doesn't mean that you've got to compromise in any way – there are plenty of shower enclosures out there that are stylish as well as practical, and in this blog we're going to showcase some of the best available options.
One of our newest designs is the space saving Newark Quadrant Shower Enclosure, which is available in the remarkable dimensions of 700 x 700mm, making it absolutely perfect for extremely small bathrooms or en-suites.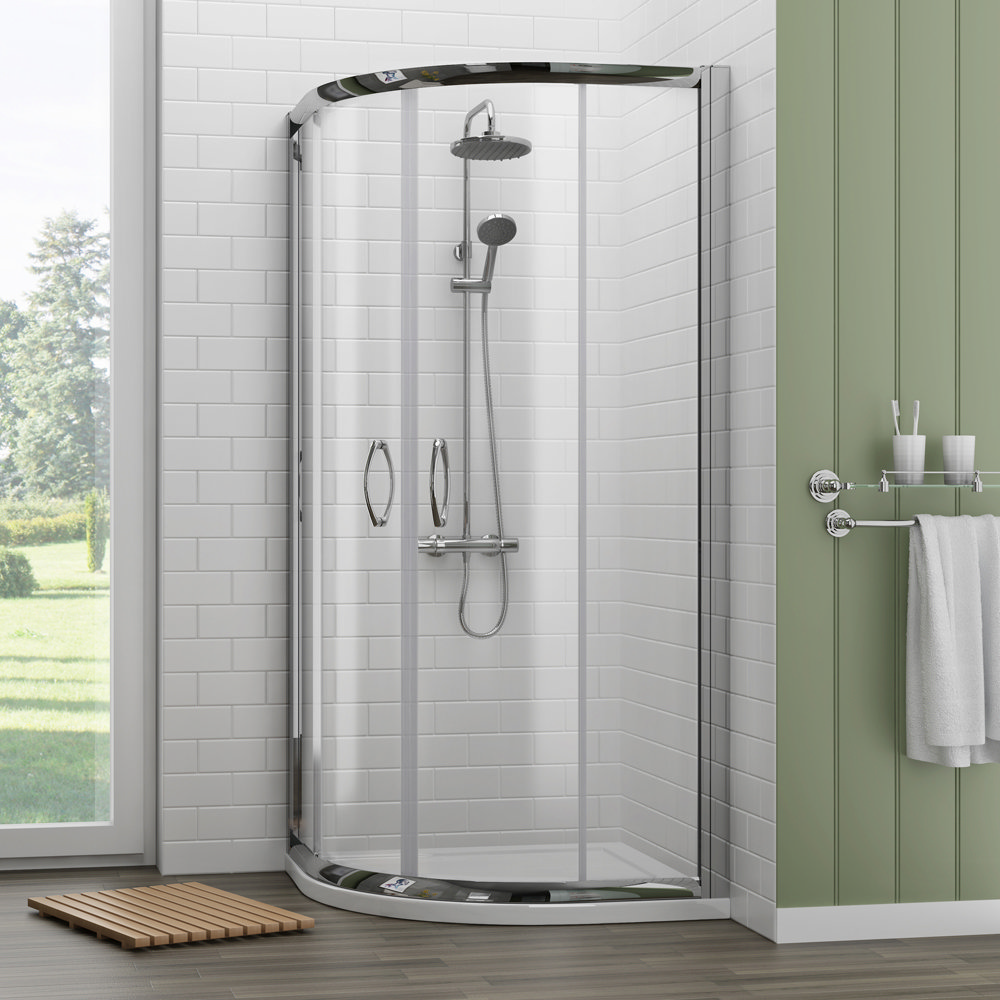 There's more to our Newark Enclosure than meets the eye to, as not only is its compact nature ideal for when space is tight, but it's also a great choice if you're trying to be frugal with your funds. What's more it's also stylish, with its sleek, contemporary design certain to complement more modern bathrooms. If you've been searching for very small shower enclosures that tick all the right boxes then this is definitely a strong contender.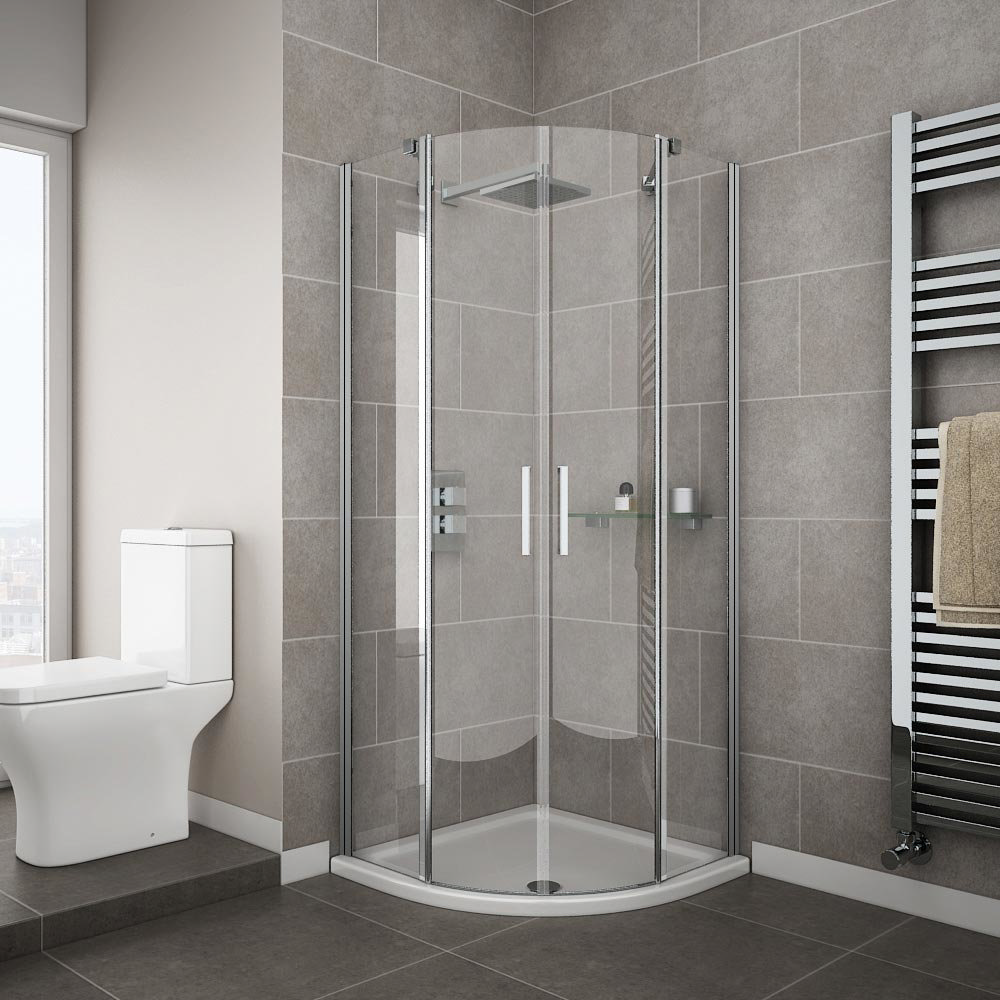 If you've got a slightly bigger budget, and fancy giving your small bathroom or en-suite an ultra-modern makeover then the Apollo 800 x 800mm Quadrant Enclosurefeatures an attractive frameless design, giving it a minimalist appearance. A great choice if you're putting a super-sleek guest bathroom together!
Decisions, decisions
If you're looking for an alternative to regular quadrant shower enclosures then there are plenty of options available that'll be better suited to different tastes and requirements.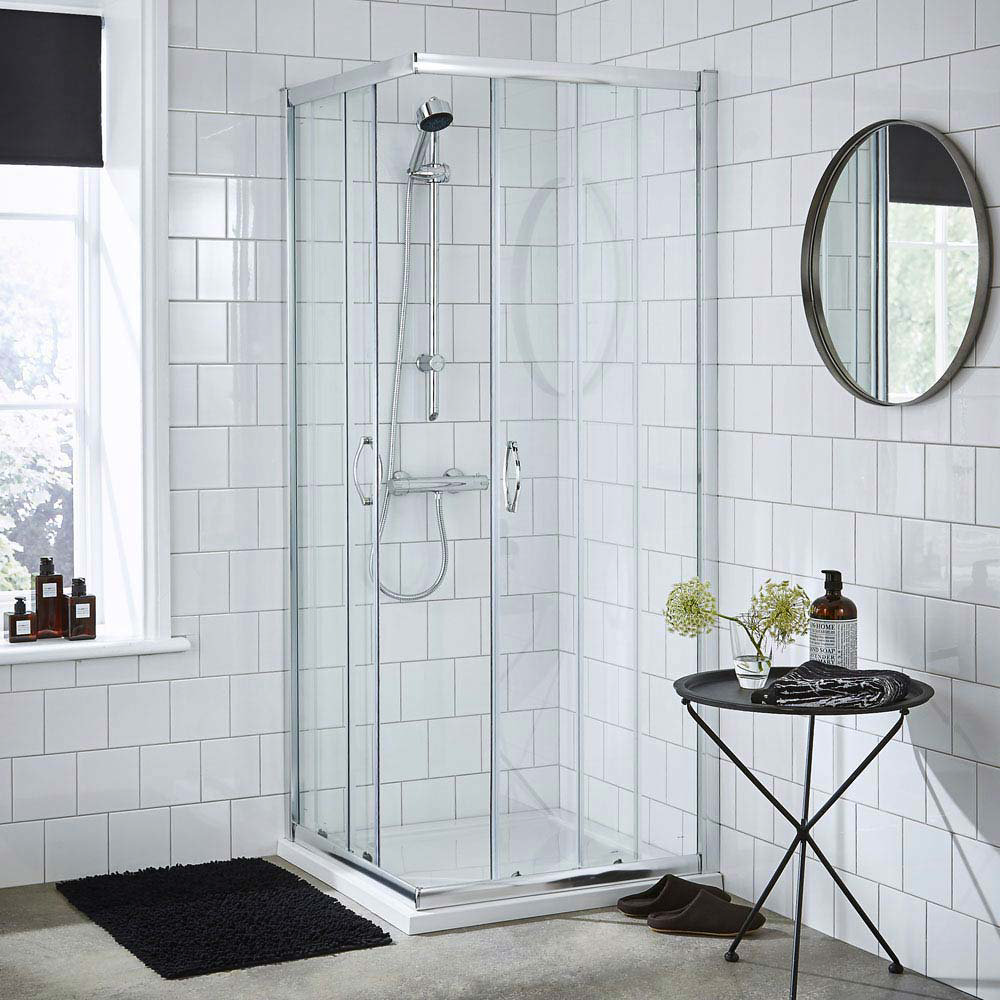 A classic square design, such as the Ella Corner Entry Shower Enclosure, will allow you to prioritise space in a small bathroom while also staying within a more limited budget. Square shower enclosures are typically more compact in size which makes them ideal candidates for smaller spaces such as guest bathrooms or en-suites. Like quadrant enclosures they're also available in a wide range of sleek finishes so again they tick several key boxes.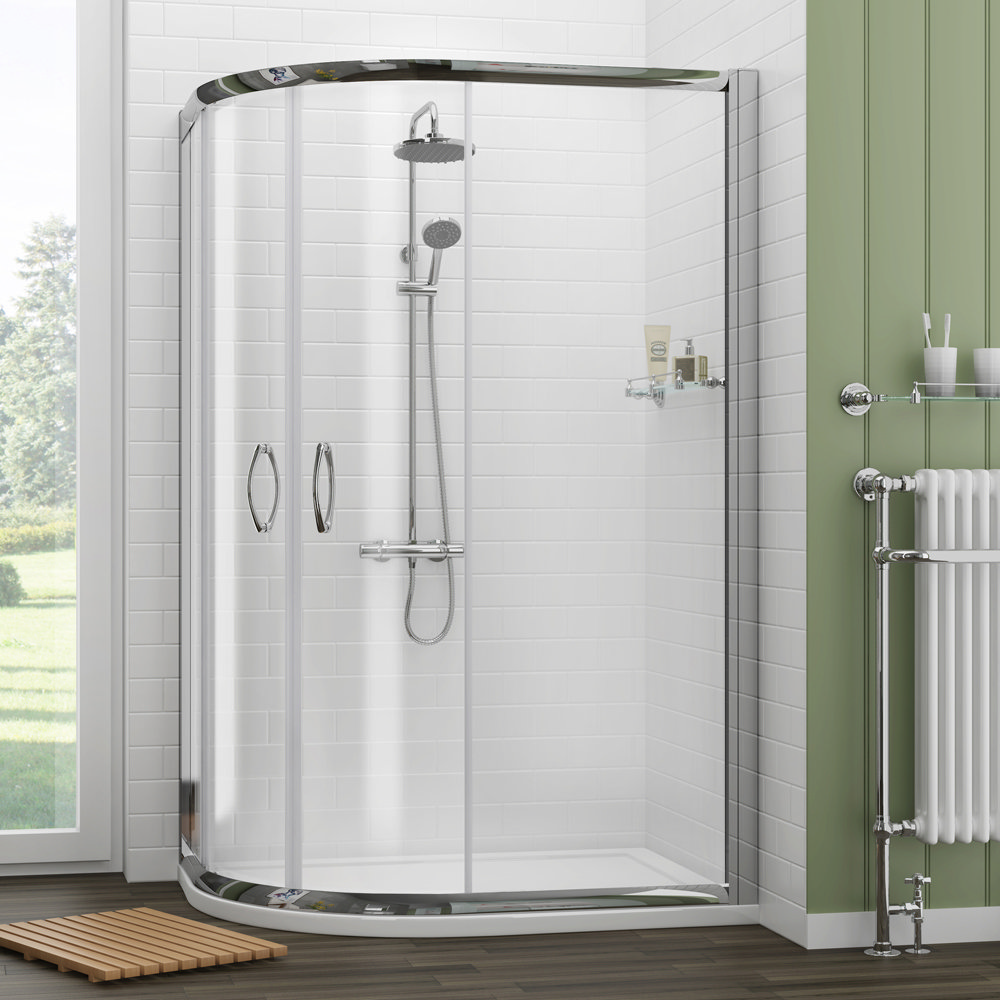 Another option would be to go for an offset enclosure. These designs are ideal for where there's a little bit more room available, however examples such as our Newark Offset Quadrant Shower Enclosure are available in relatively small sizes as well as larger dimensions, making them worth your consideration in small to mid-sized bathrooms.
The choice is yours
Ultimately, choosing the right small shower enclosure for your bathroom all comes down to a matter of personal preference as much as anything else. Hopefully this blog will make you more aware that there's an abundance of space saving designs out there to pick from, and highlighted a few key ideas for you. Remember, a bathroom that's small in size can still be big in personality!
st space-saving shower enclosures available